Medical Medicaid Plan Indiana-Dr. Nelson Rivers, Medicaid Planner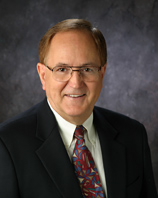 Dr. Nelson P. Rivers is President of Centennial Wealth Solutions, LLC. He is also the CEO and President of Centennial Wealth Educators, LLC, and an Investment Advisor Representative for Centennial Wealth Advisory, LLC. Nelson is a well known financial educator in the Tri-state. Education has always been the cornerstone of Nelson's practice in helping his clients preserve, protect and grow their wealth.
He teaches financial education courses at the University of Evansville, the Adult Enrichment Program of the Evansville-Vanderburgh School Corporation and Ivy Tech Community College. He has written numerous articles on financial issues and taught financial education to hundreds of people in the Tri-state area. He has been a sought after public speaker and educator in the areas of wealth accumulation, taxation, wealth transfer strategies and retirement planning.
He has over 30 years of experience in the finance and insurance profession. Nelson specializes in retirement planning, wealth preservation, wealth transfer and taxation of qualified retirement plans. He has a passion for researching and implementing advanced strategies benefiting his clients. He believes that no estate, financial or tax plan is complete without incorporating asset protection.
Nelson and his wife Joyse have three children and six grandchildren. He completed his undergraduate work at the University of California at Los Angeles and earned his Doctor of Pharmacy from the University of Southern California. In his leisure time, he enjoys reading, travel, photography and cooking with his family. He has served as past president of the Evansville Morning Rotary and currently serves as chairman of the Regional Council for Alzheimer's and is a member of the board of directors for the Southwestern Indiana Regional Council on Aging.
Dr. Nelson Rivers, Medicaid planning expert, serving Indiana: Evansville